Asian Secret #21 Tea Leaves on the Eyes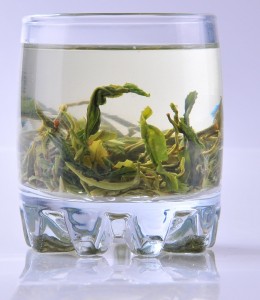 Drinking quality loose-leaf green tea can do wonders for your health, but the used up leaves don't have to go to waste. Before they get tossed into the compost with the coffee grinds, take a moment for yourself and lay the damp leaves over your eye lids.
Middle-aged Chinese women often use this kind of remedy for a healthier, more youthful look around their eyes and hands. It's not uncommon to see women aged 50+ to pour their Morning Tea (served at traditional brunch restaurants in Southern China) over their hands too!