Outsource Asian Cooking with Craigslist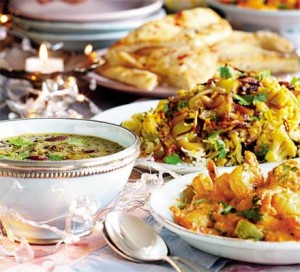 Too busy to cook? Don't like to cook? Don't really know how to cook?! Well, kiss those days of pop-tart breakfasts and hot-pocket dinners good bye! You are going to get a crash course on how to organize properly prepared meals for yourself and family that are healthy and very reasonably priced. Don't fret, no one will be stepping foot inside your kitchen. If this sounds good, read on…
A leader in personal outsourcing (or at least collecting these good ideas), Tim Ferris, quoted a reader of his who successfully setup a $5 per meal system. After simply posting his requirements on Craigslist, he could enjoy Indian/Asian vegetarian meals every day! Imagine the time savings involved. No grocery shopping, no setup, no excess clean up. And no one steps foot in his kitchen.
Still not buying it? To understand how costly it might be; simply calculate what you spend on "real meals" everyday (not sandwiches or garden salads). Figure out how much you spend at the grocery store for these meals and divide by the number of real meals you make. Then, decide whether having delicious meals prepared by others is the right choice – from my experience, it always is! The only effort required will be going to your new chef's home and picking up your meals. Freezing meals for later use is also a great idea.
Simple cooking for myself is never as good as real authentic cooking. But the above method can be used for any variety: Japanese, Korean, Thai, Italian, Spanish, etc. Have fun!
Give it a try and let us know how your experience went!