Shuang Pi Nai: The Best "Double Boiled Milk" you'll ever try!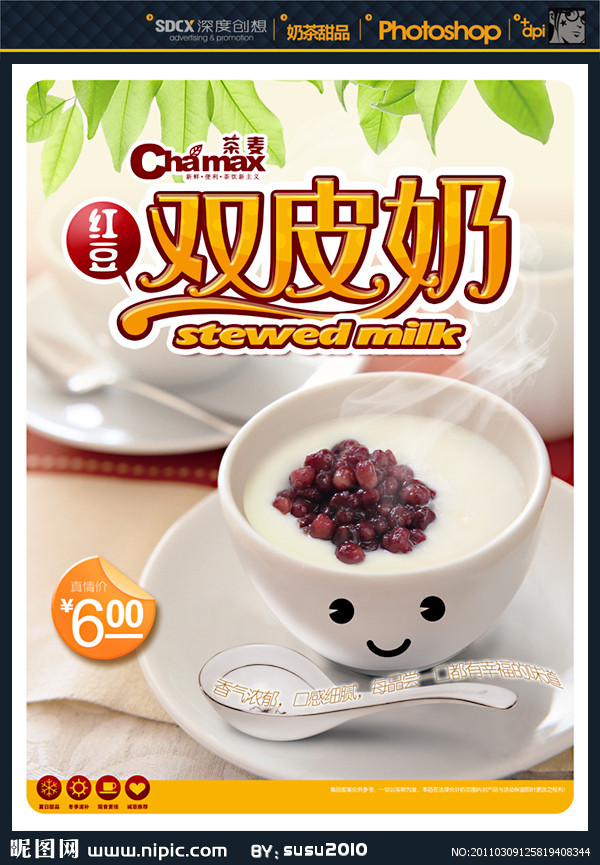 Last Tuesday was the second time in my life I've eaten "Double Boiled Milk" and it was just as good as I had remembered. Shunde is not only well-known for its dragon boat races in June, but also for their specialty milky, custardy dish- Shuang Pi Nai. The first time I tried it I was a bit nervous. (Although, I had eaten pig-brain hot pot before, so I wasn't too worried) I remember moving it around with my spoon just to make sure there were no surprises hidden underneath… but the moment I put the first spoonful of goop in my mouth I was hooked. It was awesome!
This visit we ordered coconut and red bean flavored, one hot and one cold. Aside from the mild sweetness you'll taste a hit of egg too. The local shops also sell a powdery take-home version of this dish, but I don't think it would taste nearly as good as visiting Shunde and eating the authentic stuff. Take a look at some of the various flavors of Shuang Pi Nai below.
Here's a recipe from a Hong Kong writer at Galaxy Link. Seems simple enough…