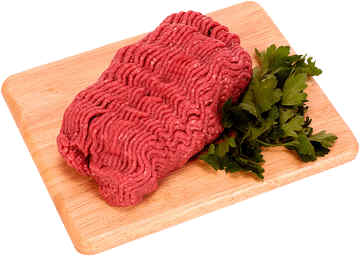 The big question here is about portion control through cooking. You will allow you and your family to consume less meat, and enjoy food more!
From this day forward, you should start looking at meat the same you look at salt and pepper. They are seasonings, flavorings, or whatever you use to give food a bit of a kick. Trust me- you will still consume meat, but it won't be 1/2 or 3/4 of your meal. (Exaggeration? Think about what you ate for dinner over the past 2 nights.)
Try this: ONLY eat meat when you have sliced it into bite-sized pieces and cooked it with a vegetable. Not only will you enjoy the meat with more bites, but you'll enjoy eating vegetables! Try some of the meat/vege recipes on this blog, like Sausage and Green Beans. My meat-loving family consumed 1 sausage and loads of green beans this way, instead of serving each member of the family one full sausage link. Try it and let me know how it went!