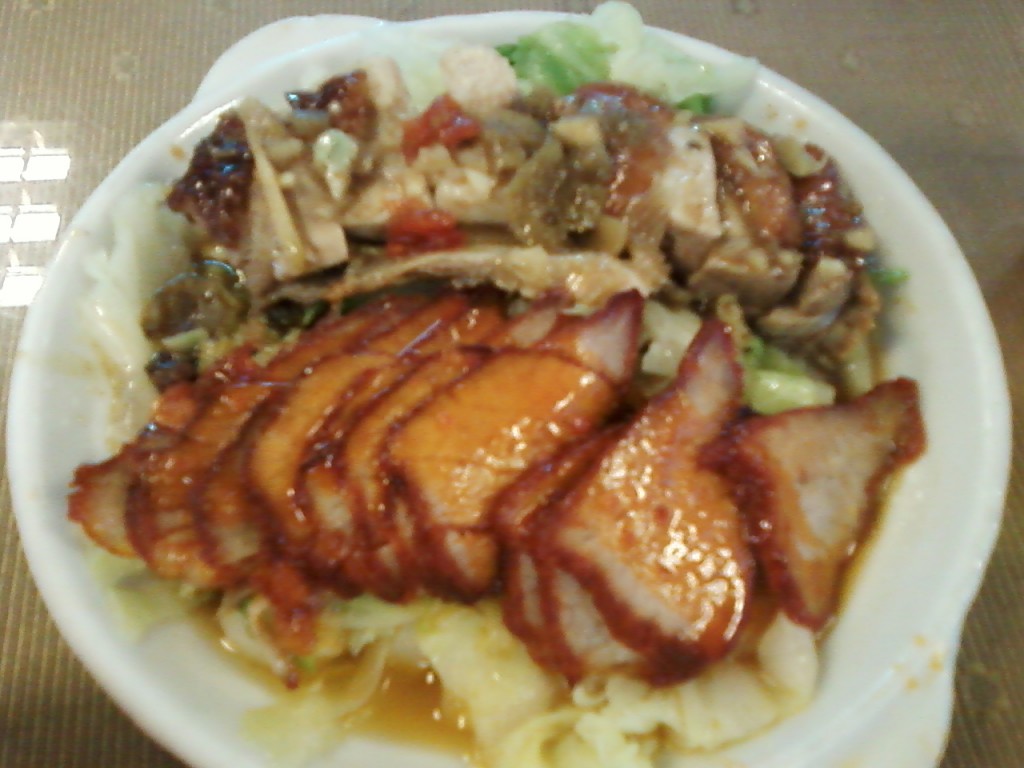 Good food on a budget is a specialty not only in China, but across the developing world. In countries which have recently joined the world economy, or only within the past 20-30 years, local food traditions have stayed strong. And although Western food is becoming more popular in these countries, their preference for local traditional dishes is unlikely to change in the near future.
The one common remark that students studying abroad make about their experience is that food doesn't meet their standards. For example, the pizza, pasta, sandwiches, and salads option that fill cafeterias in the US provoke a homesickness that is unavoidable. Looking at the common dish I had for dinner last night, could you blame them for missing home?
Right outside my apartment is the "Sichuan Room", a Cantonese-style Sichuan restaurant which serves amazing food at a low price. When I'm tired after a long day of work or study, I find comfort in a short visit to this restaurant. When I'm not interested in the $.25 options in the university cafeteria here at JNU, I take a two-minute stroll to a nirvana of tasty food.

To the right you can see my cafeteria option. It's green veges with eggs, cabbage, and cauliflower with meat. This is a very common proportion for most single-served Chinese meals. According to hundreds and thousands of years of local tradition, this ratio of veges to meat is ideal for a healthier life.
Chinese, Koreans, and Japanese all enjoy their local food more than foreign styles. Their dishes are full of vegetable, meat, and fish options. Although we in the US consider these cuisines to be non-native, and therefore an occasional experience, it would be much healthier if we started following more of this kind of tradition.
Check out my Asian recipes in AL.ME's Cooking section!