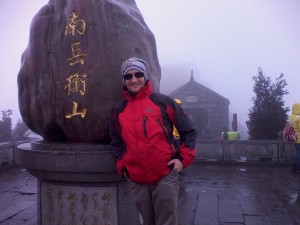 It's New Year time in China once again and this time I've decided to do something a little different. For the Year of the Snake my girlfriend and I are spending 3 days in a quiet, snowy mountain town in Hunan province called "Heng Shan". It's one of the 5 "sacred mountains" of China, although this could just be a marketing ploy by the locals… Anyhow, it's importance to Taoists and Buddhists goes back all the way to 25AD, so there must be something desirable up there!
People in Southern China looking for snow don't have to go far because this mountain is only 30 minutes by car from a high-speed train station called "Hengshan West." From Zhuhai it only takes us 3 hours total by high-speed train… which is much better than driving 8 hours! The rest of China is getting easier to navigate as more of the latest high-speed train tracks slither across the entire country at record speed.
~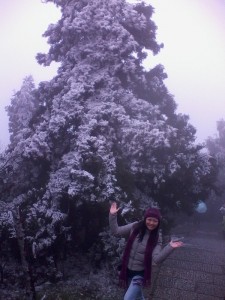 I'll continue this article now that I'm back from this trip. Boy… I'd like to say that this was as charming a visit as the one I took here a couple years ago… but I'd rather be honest. This mountain has become a money pit and full of tourists. Chinese New Year is also probably the worst time to go because of all the people visiting to "Bai Nian" or say prayers for the new year. Because of this, the mentality of money making has turned this mountain town upside down.
Hotels and food, for example, have a once-per-person take on customer service: just imagine if every Chinese came here just one time! Even if they don't come back, someone else will and the money to be made is limitless. We might call it unethical, but many Chinese consider this "a good business" model run by a "smart businessman."
Aside from the negatives of this kind of mountain during the Chinese New Year, I will say that Jenny and I still made lemonade. We have loads of pictures to show for our visit and had many, many laughs. And although we went there so that she could touch snow in 2013, I made her promise that we can get tan on a beach outside China next year… she said, Yes!
Happy year of the Snake!