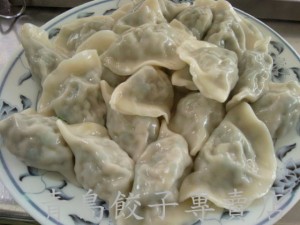 "Dumpling" can mean many things and today I'm going to clear up this issue once 'n for all! (Hopefully) In East Asian countries, especially China, there are many varieties of the dumpling concept; kind of like Wine. When we ask about wine others naturally ask "white or red"?  Dry or sweet? What country? Which vintage? For wine aficionados, like my brother Nick 🙂 , such questions are rudimentary.  Same goes for dumplings.
In the world of dumplings, there is simply one requirement; you must wrap some contents (vegetables or meat only) with a flour-based wrap. They generally look the same, like most red wines might. The varieties of dumplings can be based on a few things, including: country of origin, cooking style, and contents.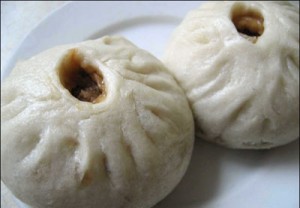 Dumplings are universal and have many names. The rest of this post is dedicated to showing all of the dumpling varieties I've ever encountered in Korea, Japan, and China; including ones that people back home have asked me about (like the mysterious Crab Rangoon!)
饺子 "jiao zi" (Standard Chinese Dumplings) boiled, semi-transparent when cooked. All over china, favored in North. Sometimes enjoyed as the staple in special family meals.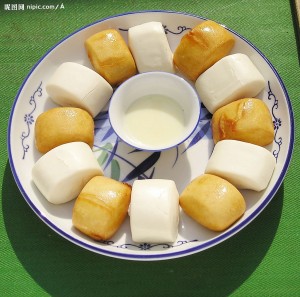 包子 "bao zi" (Meat or Vege Buns) steamed. All over China and 7-11s across Northeast Asia. They are usually bigger than standard dumplings and have a more bread-like texture.
馒头 "man tou" (Plan Buns) steamed. Northern Chinese style, but enjoyed around the country. Man tou is used as a staple by families in the North. It is amazing with spicy lamb dishes and can be eaten as a dessert with sweet dipping sauce.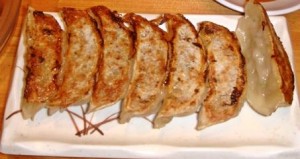 锅贴 "guo tie" (Pot Stickers) pan-fried. Common in Japan, Taiwan, Hong Kong, Eastern China. The picture on the left is the typical style of Pot Stickers. They should be browned on the bottom-side and could contain any combination of meat or vege. Continue reading Understanding the World of Dumplings