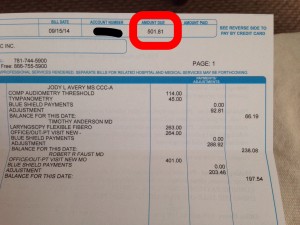 Before coming back to the US I only had two worries: 1) where was I gonna get awesome, authentic Chinese food?? 2) what happens if I get sick?
Since student loans are my shackles for the next few years (as long as I repay them like a baller…), any medical incident has the potential to reinforce them in cement. Even with insurance, I felt this pit in my stomach coming back because I knew there would always be a heavy co-pay… after the $2000 deductible, of course. And the cost of getting treated is anyone's guess…
Luckily when I got back to the US (uninsured here at the time) I had no health issues. It was when I started working at my current company that I had a reason to go to urgent care and then to a local hospital. It was an ear infection that caused some hearing loss for about 4 weeks. But that wasn't the biggest surprise…
Continue reading My first trip to an American Clinic: So Un-American!