It's July and I've been living in Boston since I moved back from China at the end of 2013. A LOT has happened over the course of half a year back home and I thought it was time to check in with AL.ME to recap what's happened and the hidden challenges of my repat experience. Here's installment #2.
~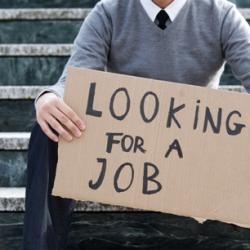 Another case in which America seems to be the place which takes forever to get anything done is securing a new job. Of course, I was told by family and friends that it would take time. I'm also not oblivious to the fact when a company hires the wrong person, the cost of rehiring and new training can make a serious impact on the company (bottom line, or otherwise). What did surprise me was just how long it takes, from application to offer, in the United States.
In my hasty ignorance as a repat from China, I thought a few weeks or a month would be all it took to prove my mettle to a company looking for an eLearning specialist or instructional designer for the purposes of online learning. I was sorely mistaken! A job search that started in September of 2013 just barely concluded before Christmas, which my family said was actually pretty quick. *yawn*
The first job I landed in the Boston area was actually in a Chinese-run, international education company that had wanted to develop an online learning service for its clients. From January to March 2014 I endured a probationary period which was not an uncommon thing among new salaried employees in China; however, I quickly realized that this company was not the right fit for me. I realized too late that I was grossly misled during interviews, which was much like my experiences working on various projects in China… Long story short, I expressed my disinterest in continuing after the 90-day trial period and left the company. That short stay was extremely valuable to my repatriation because it made me realize what I needed: to take a serious break from China, especially Chinese organizational management.
Late Winter was a turning point for me, career-wise, because I had interviewed for a position that suited me, but in an industry I had no experience with: the US healthcare industry.  Since my previous experience applying for a job, I had learned that responding to an ad that was only a few days old was not a good idea. For the next job, I made sure to apply to an ad that was 1-2 months old. That, along with my consistent communication with the new company, led to a wonderfully painless experience. In March 2014 I applied for a position at HighRoads and in April I accepted their offer! The compensation was more than fair, the organization was on a growth kick, and I was about to be assigned to a project the likes of which I had oodles of experience with: setting up an online training area and populating it with courses about their software!
Let's get back to the repatriating experience… In China, I was more experienced with starting short-term, high value, consulting/training agreements with schools and companies. I would contact an organization, hold a meeting to discuss my offer, and if all went well we'd sign a contract the following week. When I was managing the English department at a Sino-German international program in China in 2006, I found out how quickly a hire could take place in a Chinese organization. Literally 1 meeting was enough to make a decision on crucial staffing matters. It was surprising at first, but I eventually got used to decisions being made either quickly, or not at all.
Counter intuitive, right? Shouldn't it take forever to get things done in China??? Well, not always. It really depends on the nature of the deal and whether or not there's a time crunch involved. There certainly is something here that both of our cultures share – the amazing leverage provided by a burning platform.
READ More about repatriating from China in articles about Renting & Moving and Food & Dining.