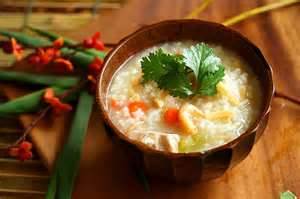 Head ringing after ringing in the new year? Drink your meals today. Eat soup, porridge, or noodles.
A traditional Korean hangover cure called "Haejangguk" and has been eaten since the late 1300s contains cabbage and ox blood in beef soup. Chinese often eat Congee(porridge) to fight a hangover or illness. A savory congee for lunch is a great choice.
Whatever you do, make sure you get extra liquids and vegetables in your diet today. Feel better!