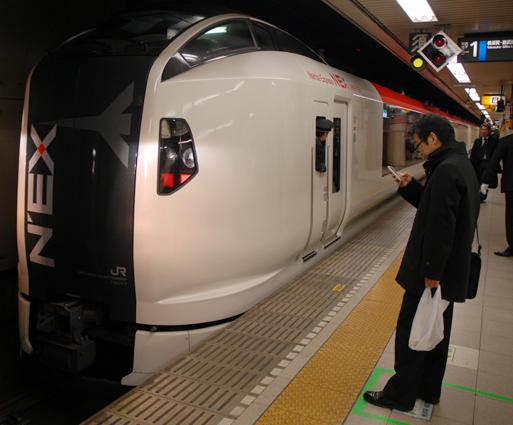 After about 24 hours of domestic and international flying, Jake (my cousin) and I arrived in Narita Airport just before everything closed. Luckily the high you get from descending into a city of lights such as Tokyo gave us the boost we needed to start figuring out how to secure our JR rail passes, exchange money at a bank, and catch the last NEX train to the city. Groggy and half awake, we dragged ourselves threw the turnstiles and into the first of many trains we would ride.
In a flash we arrived in downtown Tokyo. A little video game chime alerted us to the fact that we had made it to the Shinjuku district. But by the time we got off the train we had realized our first setback – Jake's cell phone had grown legs and went missing… With the jet lag, eyeing our bags, and countless other things to keep track of, it wasn't hard to imagine that something was going to go wrong at our first destination. We chalked the loss up to bad luck and carried on.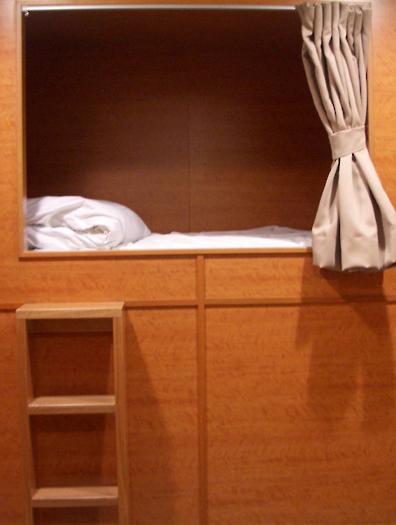 That night we had many firsts. One in particular was staying at capsule hotel. Not a new concept in Japan but it has certainly become more acceptable in recent years. It's often used by professionals who go out drinking with their coworkers passed the last train departure and then need a cheap place to catch a few winks. Just imagine an oversized chest of drawers with pillows and blankets, then you'll have a good idea of what a capsule hotel is like. It was a tight fit but since we were backpackers on a budget we thought, why not try it?
On day two we heard that Japan is such a kind and helpful place that it's possible the train station's lost and found might be able to locate Jake's phone. We were skeptical but not ready to just assume the worst had happened. So that morning we went to Tokyo station on a mission – to see how helpful the Japanese system actually is.
We located the lost and found office in the basement level of Tokyo station, where two older Japanese men were accepting requests similar to ours. The line wasn't very long but once we got to the front of it, the line started getting longer…
Neither Jake nor I could speak a useful lick of Japanese, but I could read Chinese and this helped us to some degree. I filled in the lost and found form and presented it to one of the near-retirees. Shortly after confirming some basic info about Jake's phone, the attendant called a translator service. The gentle voice on the other side of the phone spoke amazing English and proceeded to take down more details about the phone. She then asked us to return the receiver to the attendant.
After a minute or two we got some good news; a phone matching our description was found on our exact train the previous night! After confirming a few other details we were able to get his phone sent to any address in Japan for a $10 delivery fee. So, we had it sent to our hotel in Mt. Aso where we planned to stay a week later. Things were starting to look up!
–
Tokyo was full of surprises that day (and night!), especially when we got to the Robot Restaurant in Kabuki-cho. This has to be the hottest, quirkiest, most talked-about "robotic kabuki/cabaret" show in Japan, or even across Asia at the moment. The entrance was covered with candids of stars who have come to see this bizarre mix of parade floats, sexy drummers, robot boxing, and giant snake slaying – with an intermission in which a girl served beer from a jet pack! Check out Anthony Bourdain's clip of his visit there. It's so much cooler than you imagine!
Since a friend suggested we see this show I thought we couldn't afford to miss it, and I bought tickets a few weeks in advance. Luckily I got them while I was still in Boston and we were able to catch the 3rd of 4 sold-out shows that night. Nothing could have topped it and we made sure to keep that momentum going into the days ahead.