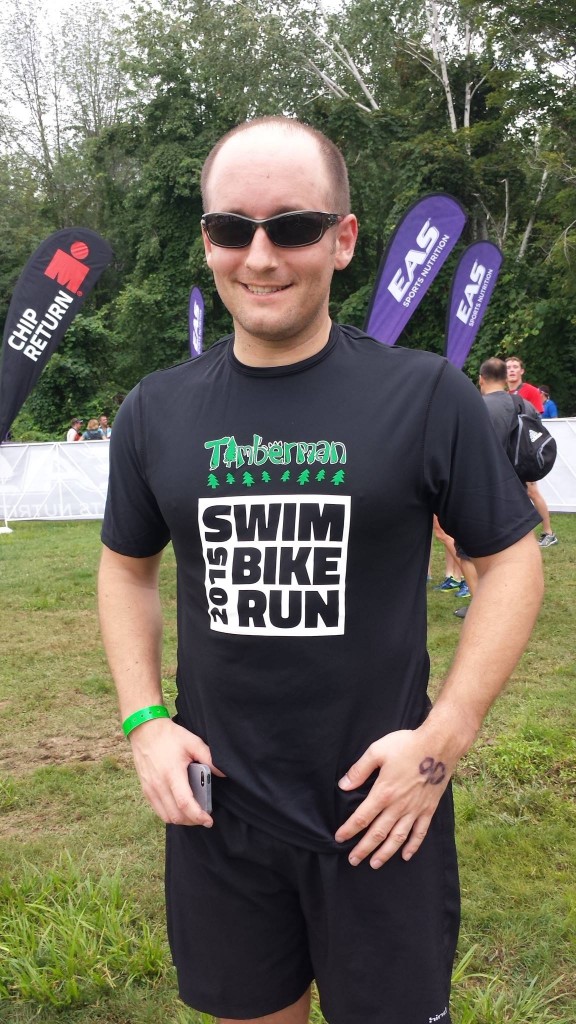 Last week on August 15, 2015, I competed in one of the biggest physical challenges of my life, the Timberman Triathlon! And although it was my first endurance race ever, it was surprisingly quick. A lot happened: from my "swimming with the fishies" moment to the chain derailment/near car collision, to having the BEST fan base there! Let's start with the swim…
This post starts at 4:45am.
Before the crack of dawn I was woken up by the sound of crickets and snores from the other room. I had my gear in two bags on the couch. One bag contained this morning's swimming stuff and the other had biking/running gear. After waking Cherie up and getting my things in the car, we set out to Ellacoya state park. The sun wasn't even up yet… but I was getting ready to race a 0.3 mile swim, 15 mile bike, and 3.1 mile run.
Continue reading The Timberman Triathlon – Swimming with the Fishies