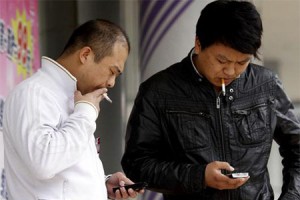 A blog that totes the wonders of Asianliving should really offer a fair slice of the other side: the health problems suffered in Asia. Suffice it to say the global news media frequently reminds us of the air quality issues across China, I decided to take it one step further and opine on the love of smoking here.
As Andrew Hales recently noted on his visit to Chengdu (where people use umbrellas in the daytime "like in the olden days"), China in the 20-teens seems much like America in the 1950s. Smoking is everywhere, all the time. And if you aren't smoking, you will still smell (inhale) other people's smoke. Restaurants, bars, shops, bus stations, train stations, bathrooms, and schools. There are virtually no tobacco-free zones in China, although in 2009 a policy was passed to "ban smoking in all health administration offices and medical facilities by the year 2011."* That's right, smoking in hospitals was common even just a couple years ago. City-specific legislation is still being carried out slowly across the country.*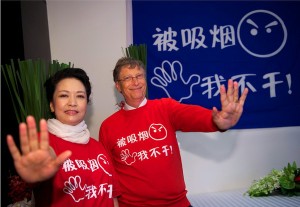 On World No Tobacco Day in May 2012 the Chinese Ministry of Health stated that over 1 million deaths per year can be attributed to smoking.* That was also the day Bill Gates visited China to roll out his organization's "Say No to Forced Smoking" campaign, as supported by the local government.  It's estimated that 740 million people suffer from second-hand smoke in the country.*
As with most glaring health issues, it's all about social norms. Certainly, the Chinese struggle to deter smoking is as difficult, if not more so, as curbing obesity in America. Two major health issues affect our nations and it's time we try to learn from each other. How did America majorly kick her smoking habit? (Smoking rates in the United States dropped by half from 1965 to 2006 falling from 42% to 20.8% of adults.*) And how have the Chinese managed to keep so fit through the westernization of their economy and modern lifestyle?
It's easy to envy the Chinese position because they could just learn from our past, right? But it's not so simple. Truly lasting change comes from within a culture, not from outsiders unilaterally wagging a finger. When the British Council started an educational campaign in 2010* to get young Chinese on board to respond to local factors which contribute to growing pollution problems in their country, there was actually some backlash from participants, as I was told by a British colleague involved. They know they have a problem and don't need us to solve it for them.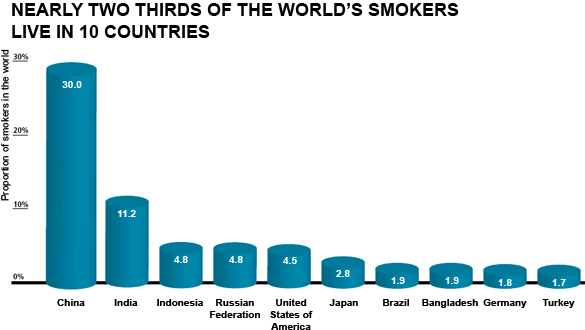 Social norms are a bit odd wherever you go in the world and we can't know for sure what's going on in the minds of our foreign friends. The best we can do is stay near, stay positive, and pray that they find a way to kick their bad habits in a way that works best for them.
~ Want more info on the acceptance of smokers and overweight persons in American society? Take a look at this Gallop Poll video from 2008. ~