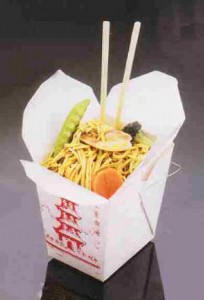 For years I've been attempting to explain (and cook) the differences between real Chinese food and American Chinese food. At first, it surprised American friends to discover that the Chinese have never heard of dishes like Crab Rangoon, General Tso's Chicken, Egg Rolls, Egg Foo Young, and Chop Suey. All were created in America for American taste buds.
Crab Rangoon was actually an American creation that has been served in San Francisco since the 1950s.
Egg Foo Young was an adaptation on a real Chinese dish and made its American debut in the 1930s.
General Tso's Chicken [pronounced 'TSAO'] was coined after a famous Chinese general but the people of his modern-day hometown in Xiangyin, Hunan province have never tried it before! (See Jennifer's talk below) Continue reading What you didn't know about Chinese Food in America…