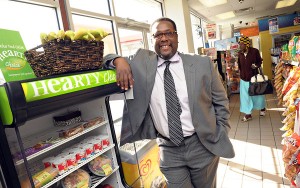 NBC Nightly News ran a report recently about "food deserts", which is a phenomenon that occurs in low-income, rural areas of the country. (See 2004 article about Pittsburgh, NH) A food desert is where a fresh produce market is 1 mile or farther away from any given neighborhood. For many in this kind of situation, locals often do their shopping in expensive mini-marts or convenience stores. And the health implications of food deserts exacerbate various weight-related issues.
It's no mystery that fast food and preserved food is pervasive across the US, but the solution has to be economically viable. That's why private enterprise is starting to react to this issue. Wendell Pierce and partners have started a chain of supermarkets called "Sterling Farms" and has begun in his hometown of New Orleans. Since they target food deserts in particular, there is a social impact that ripples through these communities. And for those who don't have private vehicles, the grocery store has started offering free transport for customers spending $50 or more.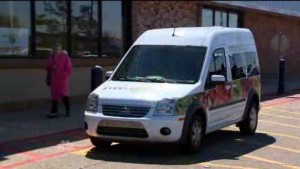 The reason this story struck me and led to a post on AL.ME was because of the concept of food deserts. Having fresh vegetables, fruit, and meat at a walkable distance is extremely valuable and can make a big dent in long-term health issues.
Take Zhuhai for example, I live in a Chinese city which has fresh vegetables and fruit available within 2-3 blocks of most homes. In fact, the only way to avoid this kind of convenience is to move out into the outskirts of the city… but even then, you are likely to find a kiosk of fruit and vege tucked away in each community.
Another wonderful way to help combat the food desert issue is to provide transportation because low-income families might not have the means to get to the market easily. In China, the public transportation systems of most small and medium-sized cities are well developed at this point. You can get almost anywhere for about $0.50. Take a look at this massive Carrefour (a French supermarket) down the street from where I live. Of course, Zhuhai is a city and not a food desert, but the Carrefour bus system goes deep into the outskirts of the city, allowing anyone on any budget to get the same access as city dwellers.
As communities reward entreprenuers for their social conscience we will see more of this kind of supermarket in America. The respect of the community will do wonders for their business, and in turn, the community will have a better opportunity to come across healthy, nutritious food.